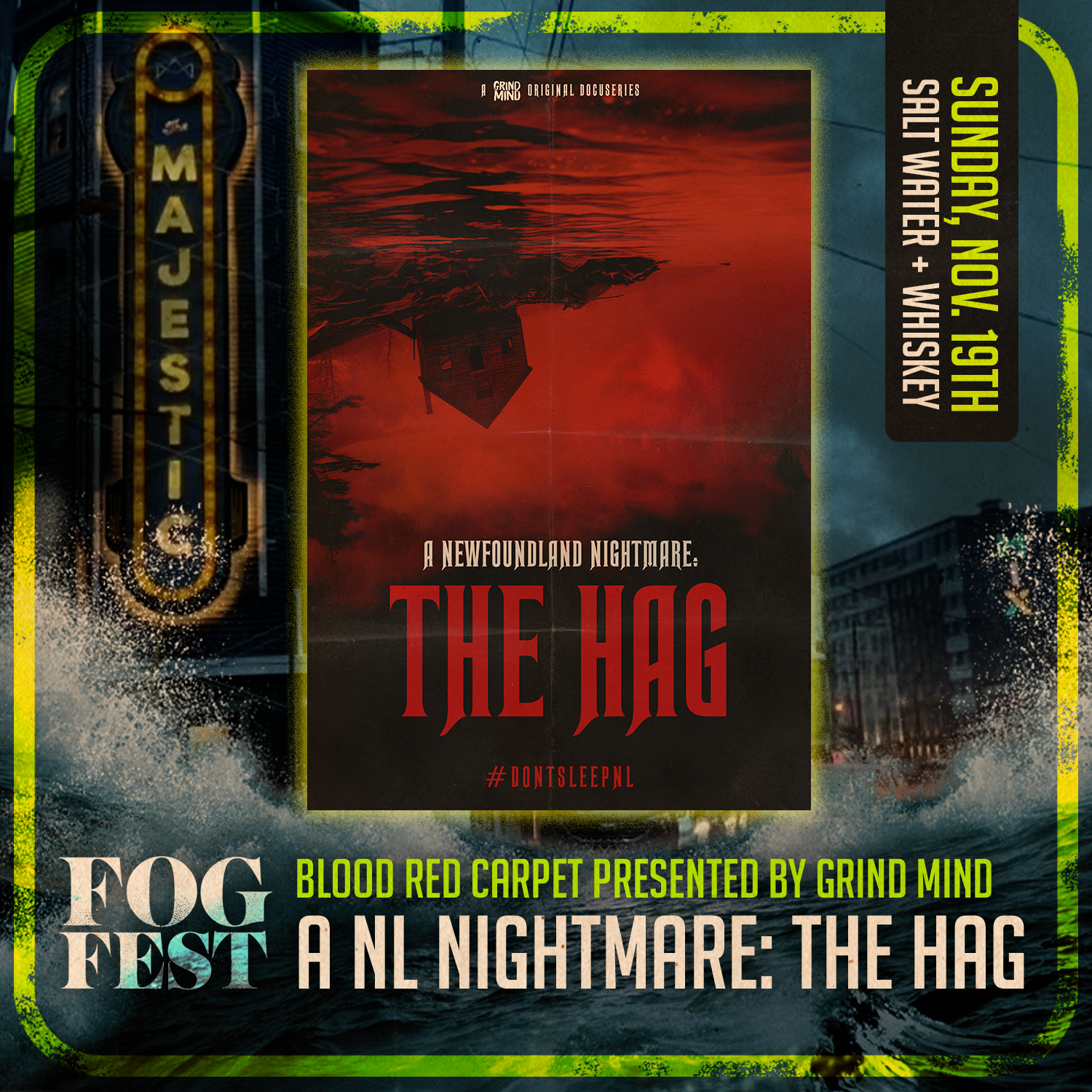 A NEWFOUNDLAND NIGHTMARE: The HAG Blood Red Carpet Premiere presented by GRIND MIND
Date
Sun November 19, 2023
Show Time
THIS EVENT HAS EXPIRED
Don't Sleep. GRIND MIND presents a special blood red carpet premiere of the docuseries A NEWFOUNDLAND NIGHTMARE: THE HAG with cast and crew in attendance! Supported by Kelly Hynes Dentistry, Dildo Brewing Co., and Bell FibeTV1. Opening with a special early screening of Cord and Bri's Sites Unseen!
A NEWFOUNDLAND NIGHTMARE: THE HAG
Sleep paralysis affects 7.6% of the world's population on average, but Newfoundland and Labrador has an extremely disproportionate amount of cases with 60% of the residents experiencing it at least once in their lifetime. With many variations on how it presents, the most prevalent involves a seemingly supernatural entity known as "The Hag". An original docuseries from GRIND MIND.
Director: Shane Mills
Writer: Francois Van Zyl
Producer: Wes Holmes
Running Time: 45 mins
Canada
English
Q&A TO FOLLOW
Visit us at Theatre Hill for food & drinks