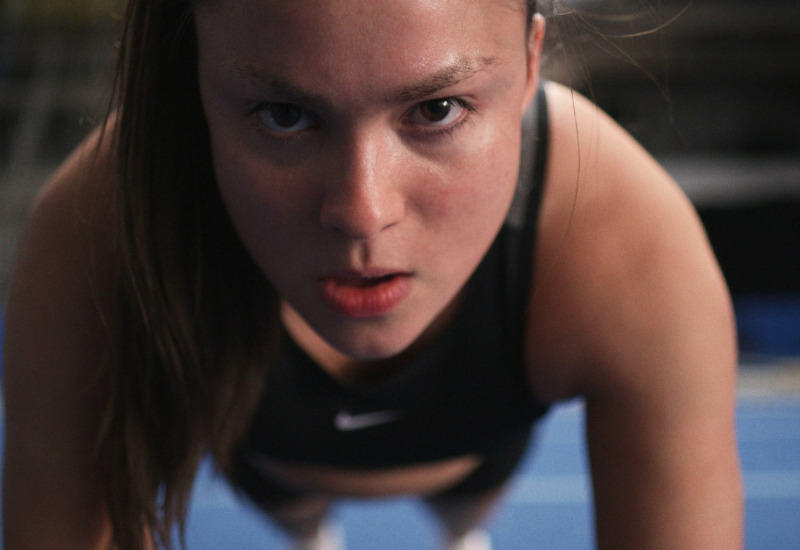 Backspot
Price
$15 Regular, $12 Students/Seniors
Date
Thu October 19, 2023
Show Time
THIS EVENT HAS EXPIRED
A formidable but anxious backspot on a mid-level cheerleading squad is given an opportunity to join a high performance All Star team, a promotion that could threaten her relationship and wellbeing.
Young, ambitious and fiercely in love with her girlfriend, Riley would be on top of the world if only she could get her crippling anxiety under control. Overwhelmed, obsessive and with a competition looming, Riley must decipher her own voice from the women around her, and form a healthier relationship to the sport that she loves.
Much like in their career as a DJ, D.W. Waterson maintains an exceptional energy with their feature debut, balancing the highs and lows of being young and dedicated.
Content Advisory: Depictions of compulsive behaviour.
Director: D.W. Waterson
Writer: Joanne Sarazen
Producers: Alona Metzer, D.W. Waterson, Kawennáhere Devery Jacobs, Martin Katz
Running Time: 92 mins
Canada
English
Please visit http://womensfilmfestival.com/featurefilms34/backspot for more information and our full festival lineup.
Visit us at Theatre Hill for food & drinks