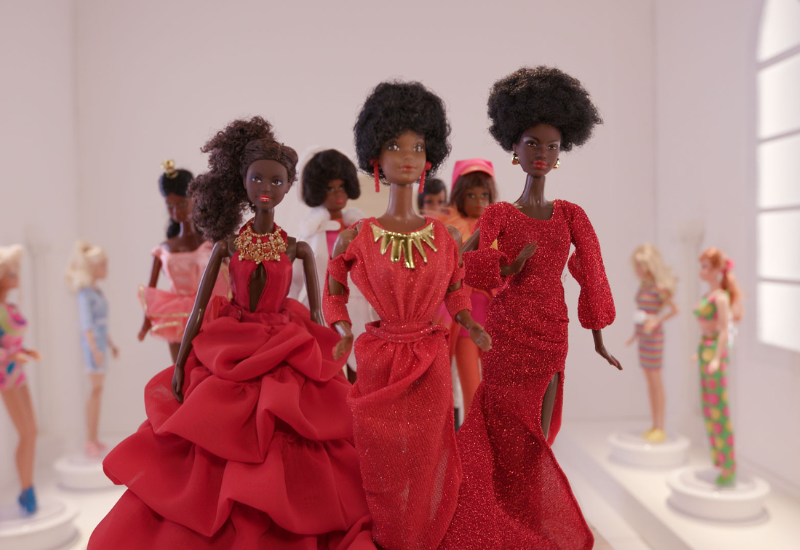 Black Barbie
Price
$15 Regular, $12 Students/Seniors
Date
Wed October 18, 2023
Show Time
THIS EVENT HAS EXPIRED
Black Barbie is a lively personal exploration of longtime Mattel employee Beulah Mae Mitchell who changed the world with one question: "why not make a Barbie that looks like me?"
Love her or hate her, almost everyone has a Barbie story. For filmmaker Lagueria Davis, it all begins with her aunt, Beulah Mae Mitchell, who spent 45 years working at Mattel. A richly archival, thought-provoking story that gives voice to Mitchell and other Black women affected by Barbie as they explore their complex and varied experience of the impact of Black Barbie's transformative arrival.
In what is without a doubt the year of Barbie, Davis offers up another side of the story, exploring not only the historical impact but also how, to this day, those in charge have an impact on the failures and successes of representation.
Director/Writer: Lagueria Davis
Producers: Lagueria Davis, Aaliyah Williams, Grace Lay, Sumalee Montano, Camilla Hall, Milan Chakraborty, Jyoti Sarda
Running Time: 100 mins
USA
English
Presented with support from ExxonMobil
Please visit https://www.womensfilmfestival.com/featurefilms34/blackbarbie for more information and our full festival lineup.
Visit us at Theatre Hill for food & drinks