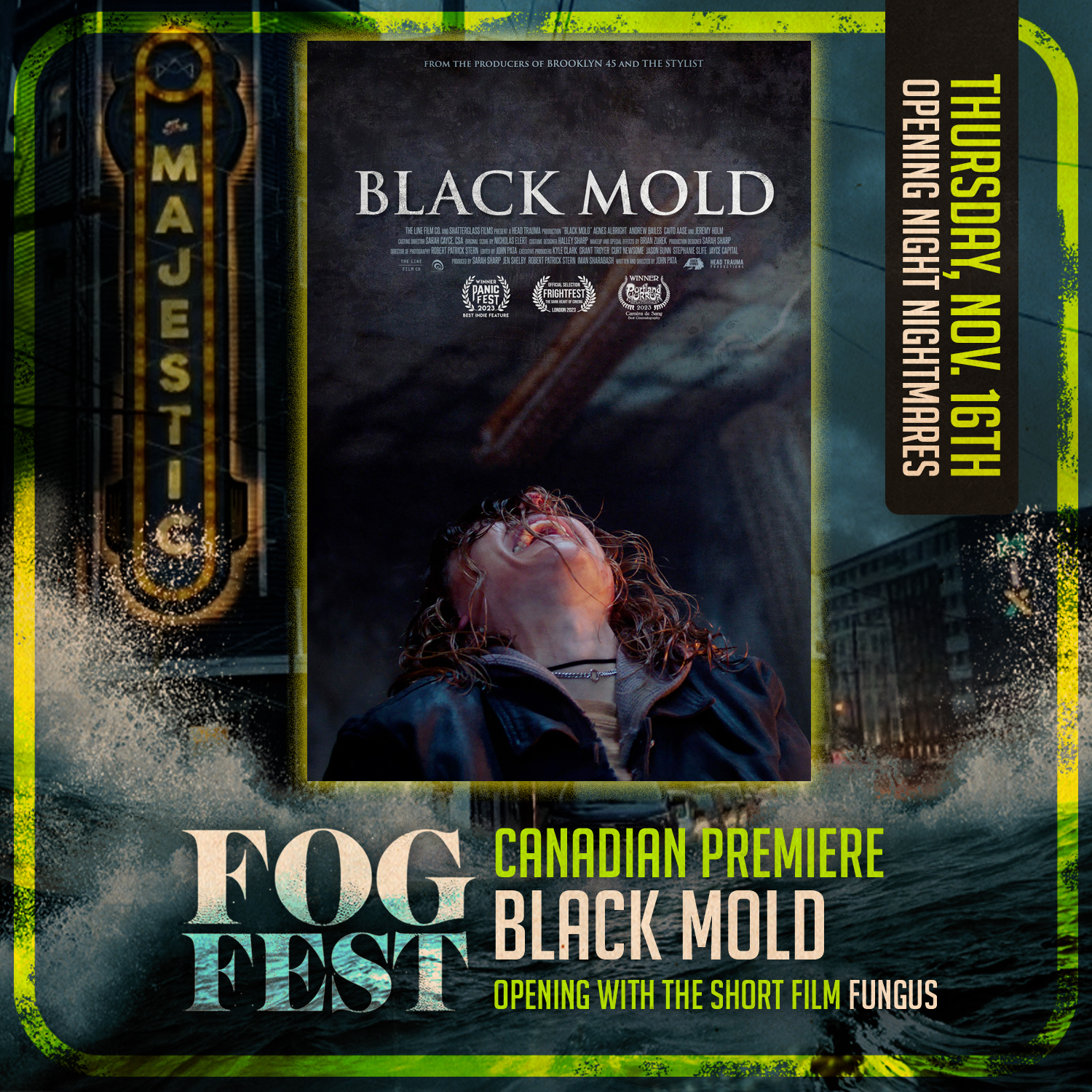 BLACK MOLD (Canadian Premiere) + FUNGUS (Short)
Date
Thu November 16, 2023
Show Time
THIS EVENT HAS EXPIRED
Our opening night nightmares continue with the Canadian Premiere of BLACK MOLD with writer/director John Pata in attendance. Opening with the short film FUNGUS.
BLACK MOLD
Photographers Brooke Konrad and Tanner Behlman travel to rural, abandoned buildings to capture the inherent beauty of long-forgotten locations, but far from forgotten are the traumatic memories that surface in Brooke when they meet The Man Upstairs, an unsuspecting squatter. As tensions and uncertainties arise, Brooke must determine if this mysterious stranger will provide her the closure she so desperately seeks or let the fears of the past consume her.
Director: John Pata
Writer: John Pata
Producer: Sarah Sharp, Robert Patrick Stern, Jen Shelby, Jill Gevargizian
Running Time: 1hr 30mins
United States
English
Opens with the short film FUNGUS
An unsettling horror parable, Fungus is a snapshot of terror for a son and his father, whose past crimes must be paid for in blood.
Director: Ryan Maddox
Writer: Ryan Maddox
Producer: Mark Andrew Millar
Running Time: 7mins
Australia
English
Visit us at Theatre Hill for food & drinks