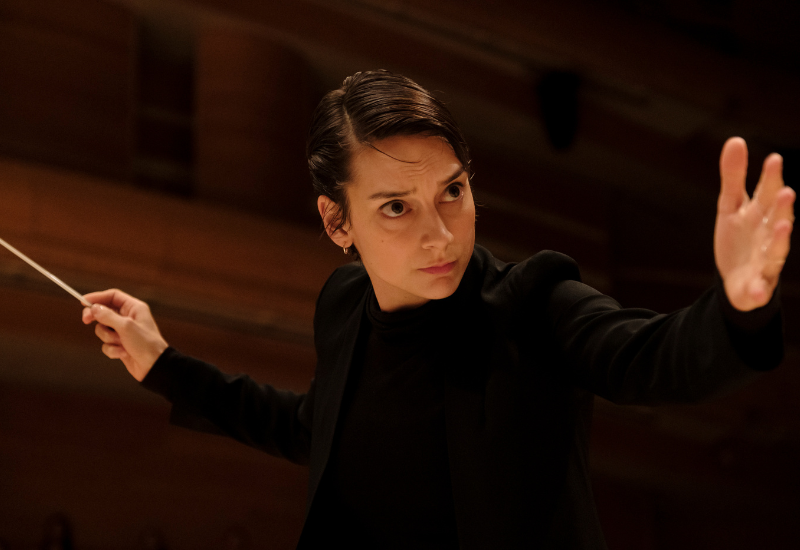 Days of Happiness (Les jours heureux)
Price
$15 Regular, $12 Students/Seniors
Date
Fri October 20, 2023
Show Time
THIS EVENT HAS EXPIRED
In order to unlock the future she has dreamed of, a young up-and-coming orchestra conductor must learn to harness her past and long-repressed emotions.
Emma, a talented rising star on the Montreal stage, has a complicated relationship with her father, and agent, Patrick. Aware she is not reaching her full potential, she must decide if she is willing to do what it takes to succeed by facing her past and tapping into her emotions. If saving her career wasn't enough pressure, she must also save a budding romantic relationship with Naëlle, a newly separated cellist and mother of a young boy.
French-Canadian superstar, Chloé Robichaud, returns to the festival with a sophisticated look at the difficulty of facing our demons and the endless possibilities that can await us on the other side.
Content Advisory: Sexual content, themes of emotional abuse.
Director/Writer: Chloé Robichaud
Producer: Pierre Even
Running Time: 118 mins
Canada
French
Please visit http://womensfilmfestival.com/featurefilms34/daysofhappiness for more information and our full festival lineup.
Visit us at Theatre Hill for food & drinks