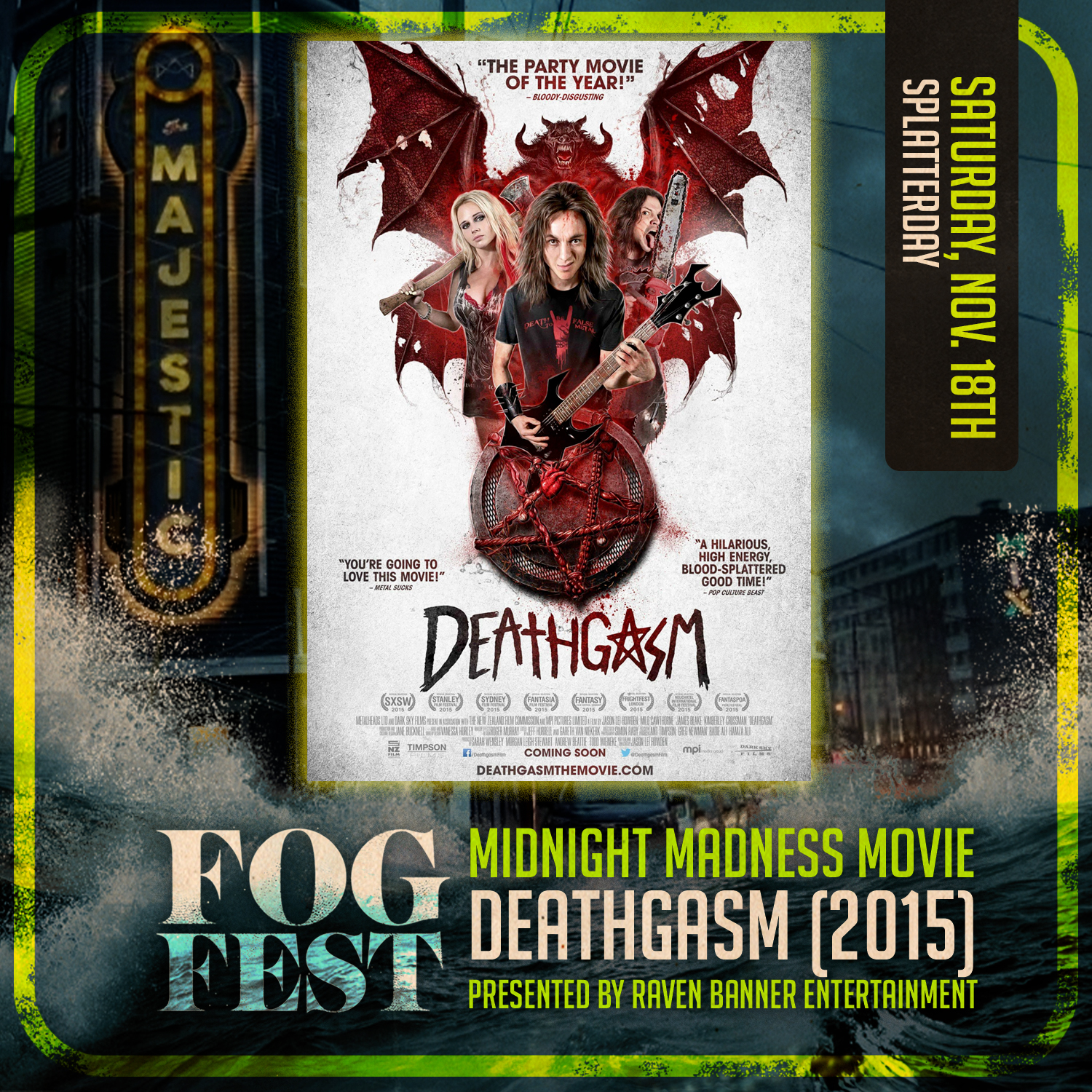 DEATHGASM MIDNIGHT MOVIE + CRAWLIES (Short) Presented by Raven Banner
Date
Sun November 19, 2023
Show Time
THIS EVENT HAS EXPIRED
DEATHGASM
Two teenage boys unwittingly summon an ancient evil entity known as The Blind One by delving into black magic while trying to escape their mundane lives.
SPLATTERDAY NIGHT is a staple of FOGFEST and this year we've got a CULT CLASSIC MIDNIGHT MOVIE! Let the gore times roll.
Director: Jason Howden
Writer: Jason Howden
Producer: Hamza Ali, Andrew Beattie, Robyn Grace, Sarah Howden, Craig Jackson, Tim Riley, Morgan Leigh Stewart, Ant Timpson
Running Time: 1hr 26mins
New Zealand
English
Opening with the short film CRAWLIES.
Little monsters run amok at a heavy metal festival.

Director: Emanuel Koch
Writer: Emanuel Koch
Producer: Emanuel Koch
Running Time: 13 mins
Visit us at Theatre Hill for food & drinks