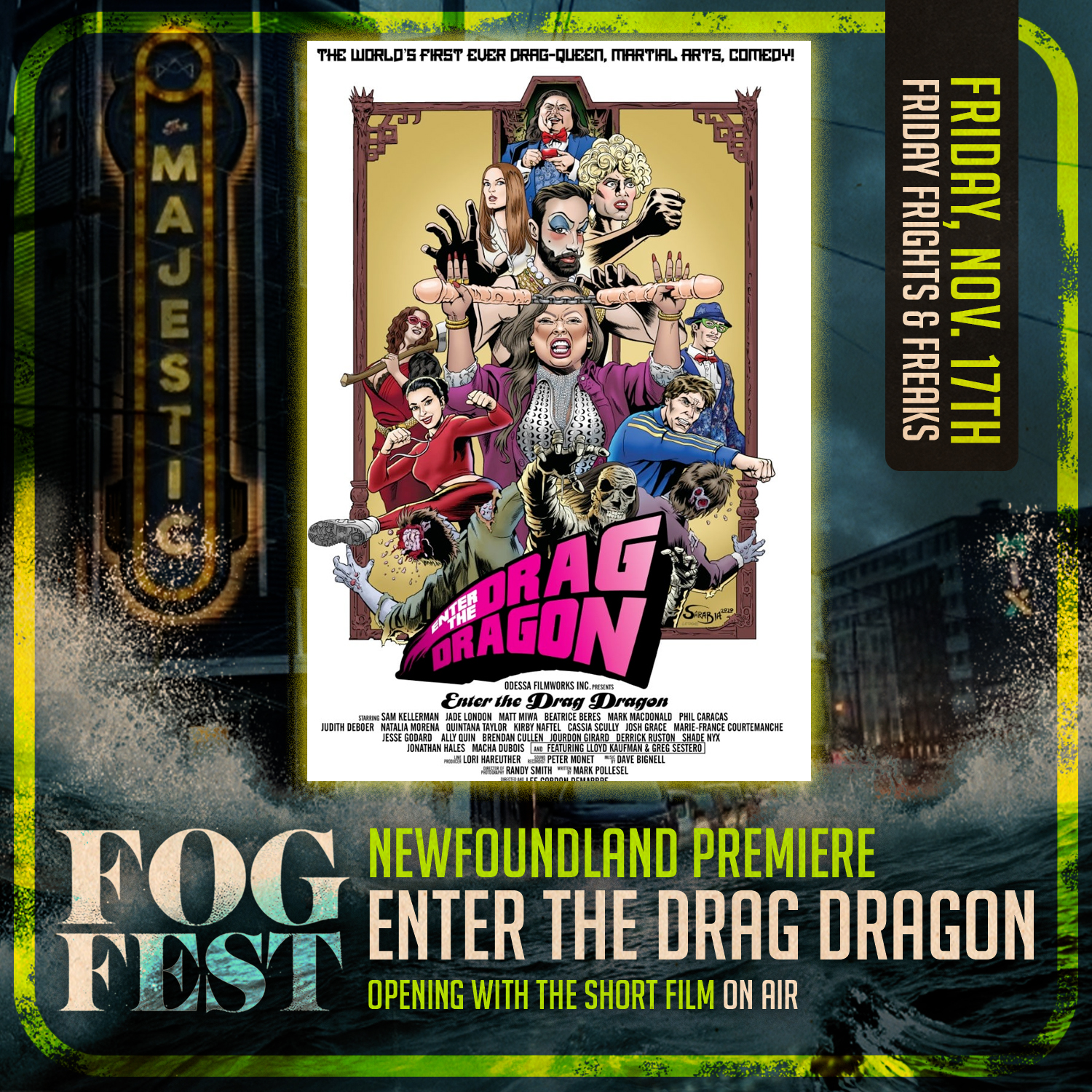 ENTER THE DRAG DRAGON (Newfoundland Premiere) + ON AIR (Short)
Date
Fri November 17, 2023
Show Time
THIS EVENT HAS EXPIRED
ENTER THE DRAG DRAGON
Get ready to go on a Drag-Fu odyssey, filled with face-crunching action, corset-busting comedy, gut-munching horror, and soul-touching musical numbers! You've never experienced anything like Enter the Drag Dragon! This blast of true of independent cinema will leave you wobbly in your heels as you try to recover from the non-stop thrill ride of adventure, laughs, screams, and romance.
Directors: Lee Gordon Demarbre
Writer: Mark Pollesel
Producer: Lee Gordon Demarbre
Running Time: 1 hr 39 mins
Canada
English
Opening with the short film ON-AIR
A couple of wannabe social influencers try to increase their viewership by breaking into the crime scene of an unsolved vicious mass murder, only to discover that they have fallen into the killer's trap.
Director: Michael Glynn Macdonald
Writer: Maribel Vasquez, Mariana Suzuki
Producer: Dana Lee
Running Time: 5 mins
Canada
English
Visit us at Theatre Hill for food & drinks