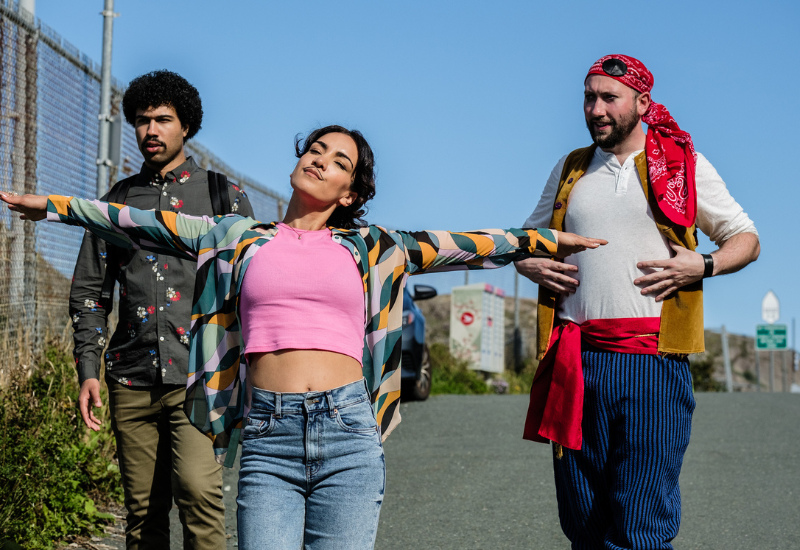 Opening Night Gala - Party Pirate
Price
$30 Regular, $25 Students/Seniors
Date
Tue October 17, 2023
Show Time
THIS EVENT HAS EXPIRED
There is no better way to launch this year's lineup and welcome everyone to the theatre in a big way than with this local comedic gem!
Opening our Festival for the second time, award-winning force Ruth Lawrence is back with her son, Luke Lawrence, who debuts as screenwriter and stars as the loveable loser Tommy.
When Tommy is fired twice in the same week and finds out his brilliant best friend and lifeline, Costa, is leaving the country for a better job, he seizes an opportunity to prove his worth by taking his friends on a trip - in a stolen boat.
An excellent cast of new and familiar faces (including a hilarious cameo by Mary Walsh) joins Tommy in a series of sometimes drug-induced misadventures in this outrageous yet innocent comedy about learning how to fight your own battles and revel in what makes you unique.
Director: Ruth Lawrence
Writer: Luke Lawrence
Producer: Jennifer Hawley
Running Time: 79 mins
Canada
English
Presented with support from Telefilm Canada
Please visit https://www.womensfilmfestival.com/featurefilms34/partypirate for more information and our full festival lineup.
Visit us at Theatre Hill for food & drinks