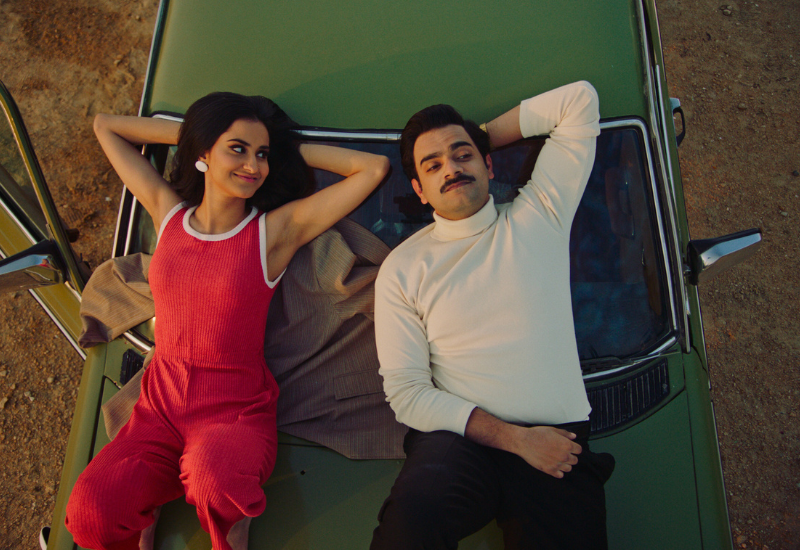 RBC Closing Night Gala - The Queen of My Dreams
Price
$30 Regular, $25 Students/Seniors
Date
Sat October 21, 2023
Show Time
THIS EVENT HAS EXPIRED
The Queen of My Dreams follows a distant mother and daughter as they come of age in two different eras.
Azra, a Pakistani woman living in Toronto, is worlds apart from her conservative Muslim mother. When her father suddenly dies on a trip home to Pakistan, Azra finds herself back home being asked to play the role of perfect daughter. As we move back and forth from her mother's youth in Karachi to her own coming-of-age in rural Nova Scotia, similarities between two lives that feel so different are revealed.
Fawzia Mirza's striking feature debut is a colourful, Bollywood-inspired journey through memories, both real and imagined.  
Director/Writer: Fawzia Mirza
Producer: Andria Wilson Mirza
Running Time: 97 mins
Canada, Pakistan
English, Urdu
Presented with support from RBC
Opening short: Poster Child
Enjoy the world premiere of Poster Child, made by our 2022 RBC Michelle Jackson Emerging Filmmaker Award winner, Brianna Russell. An insecure up-and-coming pianist fights to replace her injured childhood idol as the lead soloist at the most prestigious orchestra in the country.
Director/Writer: Brianna Russell
Producer: Kerry Gamberg
Running Time: 8 mins
Canada (NL)
English
Please visit http://womensfilmfestival.com/featurefilms34/thequeenofmydreams for more information and our full festival lineup.
Visit us at Theatre Hill for food & drinks