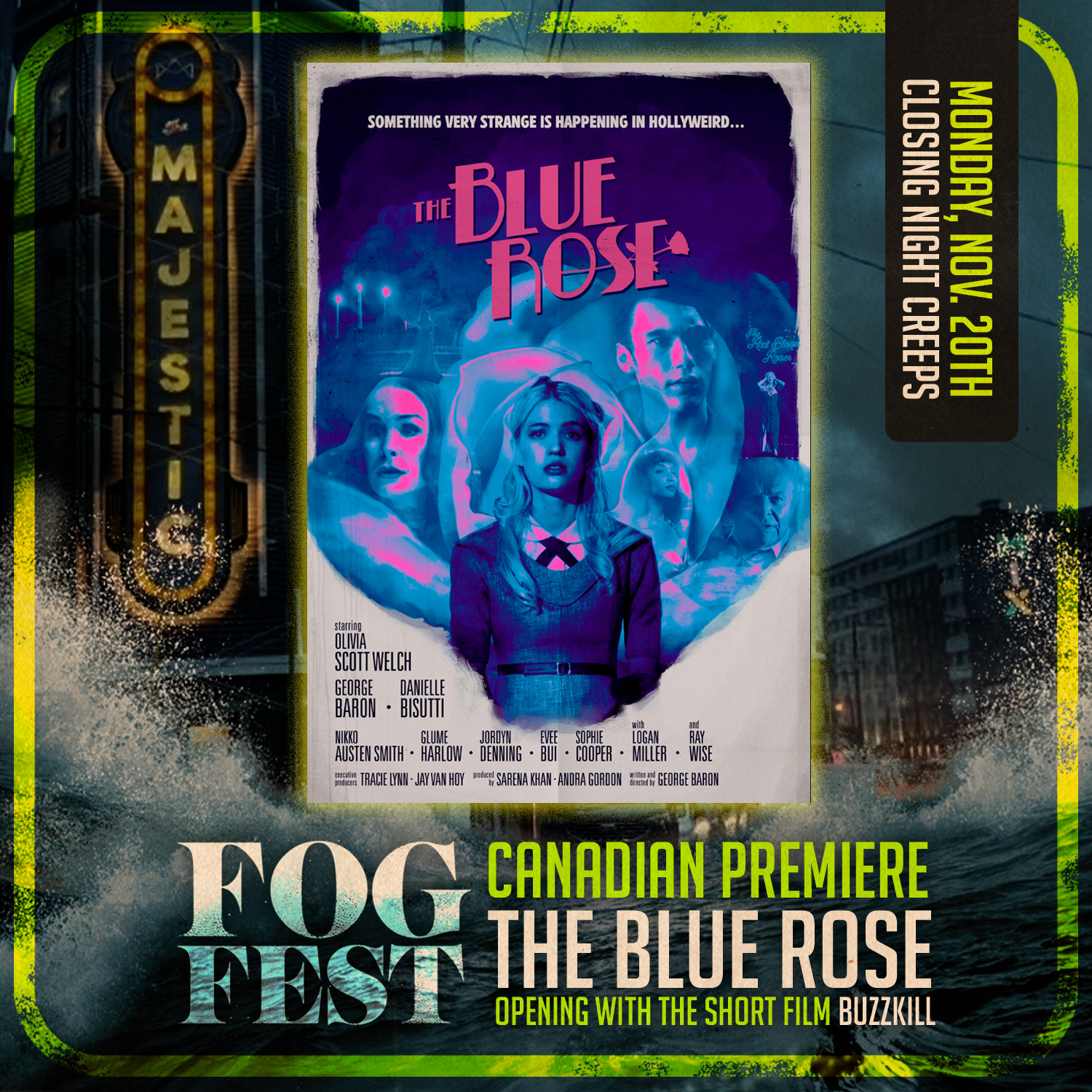 THE BLUE ROSE (North American Premiere) + Buzzkill (Short)
Date
Mon November 20, 2023
Show Time
THIS EVENT HAS EXPIRED
The ship wrecks are lapping at the shore but we've still got our CLOSING NIGHT PREMIERES before we disappear into the fog for another year. Kicking off with the North American Premiere of THE BLUE ROSE, with director George Baron and actress Danielle Bisutti in attendance. Opening with the short film BUZZKILL.
THE BLUE ROSE
A genre-bending surrealist noir set in the 1950s, THE BLUE ROSE follows the one-night journey of two rookie detectives as they set out to solve a seemingly clear-cut homicide, only to find themselves in an alternate reality of their worst nightmares.
Director: George Baron
Writer: George Baron
Producer: Andra Gordon, Sarena Khan, Jay Van Hoy, Tracie Dalton
Running Time: 1hr 42mins
United States
English
Opening with the short film BUZZKILL 
Tune in to the blind date woes of Rick and Becky.
Director: Peter Ahern
Writer: Peter Ahern
Producer: Peter Ahern, Arjun G Sheth
Running Time: 5mins
United States
English
Visit us at Theatre Hill for food & drinks