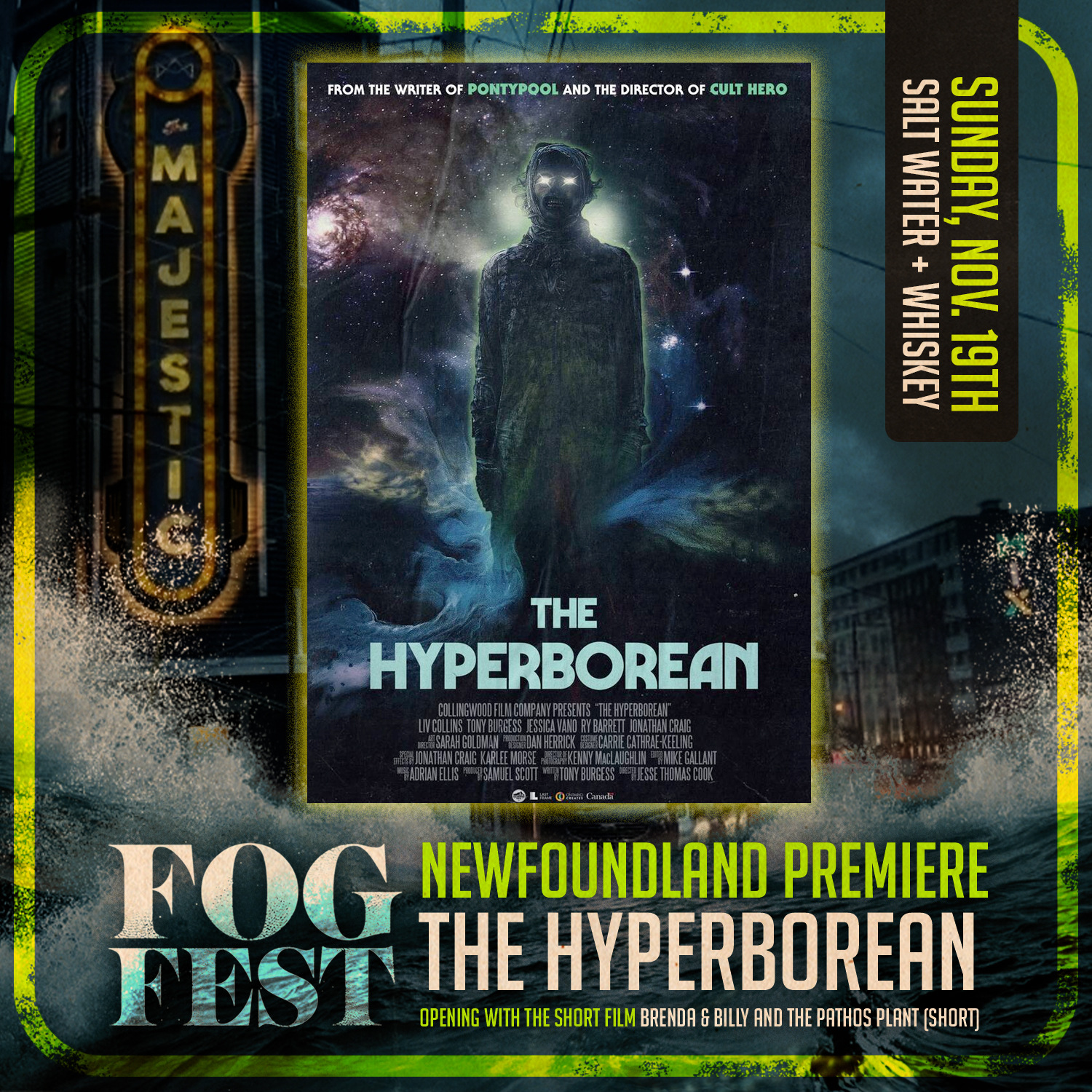 THE HYPERBOREAN (Newfoundland Premiere ) + BRENDA & BILLY AND THE PATHOS PLANT (Short)
Date
Sun November 19, 2023
Show Time
THIS EVENT HAS EXPIRED
The Newfoundland Premiere of THE HYPERBOREAN! Director Jesse T. Cooke with cast and crew will be joining us for a night of whisky and weird!
THE HYPERBOREAN
A seasoned crisis manager navigates a dysfunctional family and their faltering whiskey company through a PR disaster involving triple homicide, Arctic ice mummies, and intergalactic moonshine.
Director: Jesse T. Cooke
Writer: Tony Burgess
Producer: Samuel Scott
Running Time: 1hr 34mins
Canada
English
Opening with the short film BRENDA AND BILLY (AND THE PATHOS PLANT)
After an incident involving a pothos plant, a frying pan and a flower pot leaves their mother for dead, estranged siblings (Santino Fontana and Sarah Stiles) come back together to figure out what to do with the body in this post-pandemic dark comedy.
Director: Dave Solomon
Writer: Dave Solomon
Producer: Harris Doran, Dave Solomon, Karen Johnston
Running Time: 14 mins
Q&A TO FOLLOW
Visit us at Theatre Hill for food & drinks